As a child I remember thinking when I would be in my 40's that was a LONG way away. And now that I'm here, boy that just flew by! On June 26th, my husband Mark and I will have been married 20 years! What a blessing it has been in my life to have someone stand by me-even when I'm not the nicest me- and love me anyway. He supports me and encourages me to become better. As I have pondered on time and how it seems to pass so quickly, I wanted to share just a bit more about me and how my husband has made me a better me.
Sorry for the picture quality, but this is me as a baby. I was cute right? I had LOTS of hair, so my kids can thank me for that-ha ha! I am so grateful I was born to my mom and dad. They are such a great example to me of how to love. They always encouraged me to go to college and learn to become a better person. The gospel was taught on a daily basis in my home. And I am especially grateful for that. My parents taught me the importance of serving. I remember many times going with my mom visiting sisters from our little branch in Illinois. My mom always served her sisters.
I remember once being in a car accident as a teenager, and on that day, mom my was out visiting teaching and my dad was on a business trip. I had no way of getting a hold of my parents. So, luckily I had an amazing neighbor, Julie Garn, who rescued my sister and I. My dad is a tender heart. I got my extremely efficient tear ducts from him. He also was always found serving others. And so it sank deep in my heart that serving brings joy. Serving others is one of the main reasons we came to earth.
My parents taught me what to look for in a husband. I knew after the first date with Mark that he was a man of integrity. And after I met his family for the first time, I knew he was part of one of the most amazing families ever!
His mom is seriously an angel on earth–how could you not be when you are a mother to 11 kids! I immediately felt like I belonged when shortly after arriving to meet Mark's family for the first time, Mark's mom asked me when my birthday was. I told her February, and she said, Oh great, we need more February birthdays! I knew right then I was loved. Mark's father is such an example of hard work. He taught all his kids how to work hard. It still amazes me how he provided for 11 children and his wife was able to stay at home the whole time.
And Mark is always working hard. He is such a great provider to our family. We have a great life thanks to him. And I know I can do better at thanking him for that so…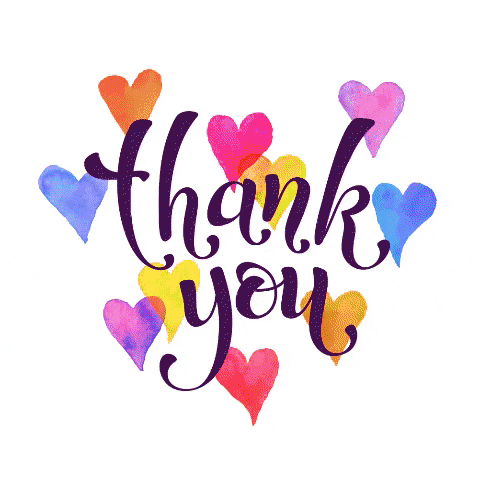 If you haven't heard the story of how I met Mark, well here's your opportunity! I went to Snow College for 2 years and got my AS degree. Then I planned to go to USU to study dietetics. I was planning to live at home and drive the short 20 minutes up the canyon to Logan. I went up to register in August of 1998 and had the strongest impression that I was NOT to go to school there. It was by far the strongest impression I had had at that point in my life. So I went home and talked to my mom about it. She then told me a story of how she had a similar experience when deciding which school to go to. She had always wanted to attend this school in California where she was from, but Heavenly Father told her to go to BYU. Well, as it turns out, BYU was the only other school at the time offering a program in Dietetics. My grades were OK, but certainly not BYU worthy I thought. But my mom said, pray, and apply. And if you are supposed to get in, then you will.
Well, a couple months later I could be found opening an acceptance letter to BYU. So I didn't know what to do or who to live with! My brother was there, but I certainly couldn't live with him, so I called my companion from the Hill Cummorah Pageant. I asked her if she by chance had any openings in her apartment for January. She said no, but she found me a space next door! I was so HAPPY! And it was just a block from my brother's apartment. So I didn't feel so lonely starting school to what seemed to me a BIG university.
When you attend a church school, it's awesome because if you live in a large apartment complex, they mostly make up your ward. So, I moved in on a Saturday, school started on Monday, and Monday was also the first family home evening. It was at our bishop's home. If you knew me, at that point in my life, you would've known that I was EXTREMELY shy. So I was terrified when the first thing that happened was they split you up from your roommates to play getting to know you games! My worst nightmare! Not a single person talked to me that night besides Mark.
Well the next day, I was walking home from school and I hear these footsteps behind me getting closer–I kind-of started to panic. But then Mark shows up next to me and asks if I remember him. I didn't right at first, so he had to remind me we met the night before at FHE. So he walked me the rest of the way home. The next day Wednesday, he stopped by the apartment and just to check on us to see how we liked the activity wink, wink-he was the activity chairman. He was just trying to see if I was dating anyone I think.
Thursday night he called to ask me out for Friday. And I remember being so excited!!! I called my brother and said I had a date for my first weekend at BYU! He was a great big brother and told me to be careful. Well, on that date it was the craziest thing. I felt so comfortable talking to Mark. I even let him hold my hand–so out of character for me. And the rest is basically history. We went out every weekend, and were pretty much always together from that point. We were engaged after dating for 10 WEEKS! And married 14 weeks after that.
I came to BYU swearing I would not date. I had recently experienced a broken heart…a relationship that I thought would end in marriage ended with me crying every night. Little did I know that Heavenly Father had this amazing man waiting for me. And he had to wait a LONG time for me. He met me during his last semester at BYU. Mark is everything I need.
He has been an amazing partner and father and I know that I am not as appreciative as I should be. So Mark if you ever read this, I LOVE YOU more today than when we got married. I am glad you have stuck by me while I'm learning to grow up. Thank you for sticking by me through 16 pregnancies in which only 6 were happy endings. Thank you for making me laugh, taking us on adventures, fixing so many things that have broken in our house, and continually providing for all of us.
So here's my advice after 20 years…learn to forgive-life is too short to hold grudges. Learn to listen-talk about your dreams often. Go on dates-even when you don't have much to spend. And always assume they are doing their best-because they are. Our "best" looks different every day, which that has taken me a long time to understand. Every day we wake up intending to do our best and so does your spouse.
first valentine's date

first Christmas

I graduated!

blessing of our 3rd baby

hiking!

camping!

15 year anniversary cruise

19th anniversary

August 2018
I am every grateful for that prompting to NOT attend a certain school, for the miracle of me being in the Hill Cummorah Pageant and being a companion to Caroline who happened to live in the complex where Mark did. God works miracles in many mighty and small ways. I know that He orchestrated our lives so that we would meet at that family home evening in January of 1999 in a home in Mapleton, Utah.
I am a witness that God is in the very details of our lives. Take time to ponder. Take time to listen. Because He will guide you to all blessings He has in store for you.
Happy 20th my love. Here's to 60 more on earth and an eternity to follow.
Thanks for making me laugh-even when I don't want to.
Life is Good. Share the Good.